Emmanuel Croydon approached Hand Coded Studio earlier this year looking for a new website. Their existing website had started to look old, and had become very cumbersome to maintain.
During Summer 2018 we were able to launch their new website, which can be viewed at emmanuelcroydon.org.uk.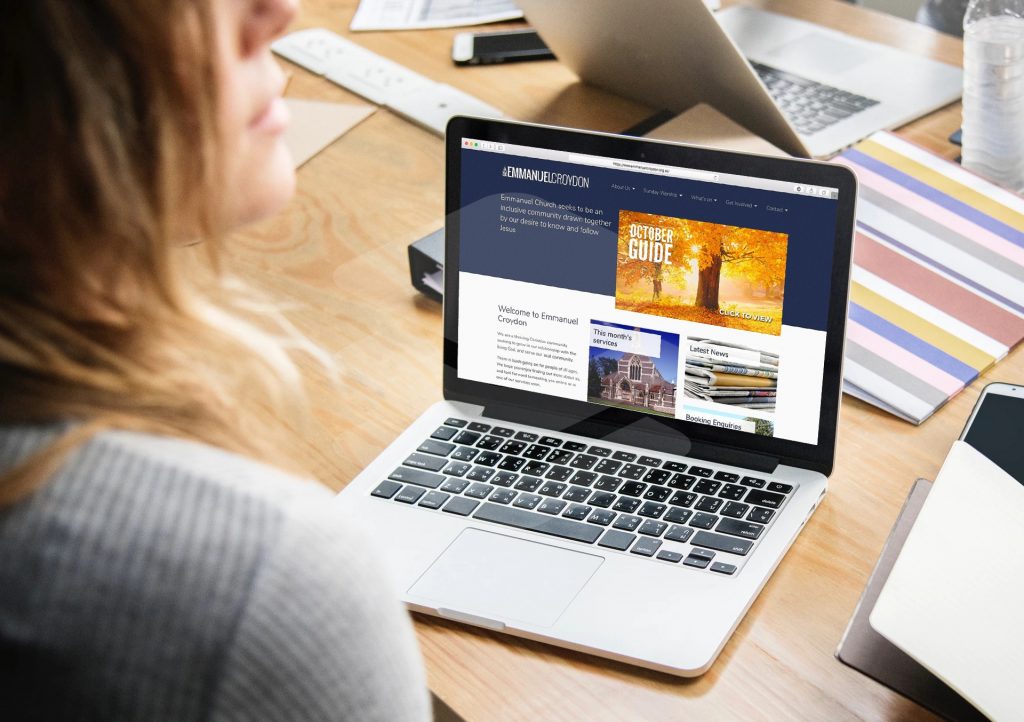 Before we started, we had a period of discussion with the client to set goals, discuss design inspiration and define project milestones.
We designed, built and deployed the website in collaboration with Emmanuel Croydon staff, to ensure the project was delivered on time and to specification. We agreed to launch a development website to allow a period of thorough internal testing before launching the website.
WordPress proved to be the best Content Management option, and has been greatly appreciated by staff for its ease of use. Hand Coded Studio used the Advanced Custom Fields plugin to create a bespoke interface.
Project manager, Caz Heath, has provided this quote.
Our church website was outdated and difficult for us to update – amending even the small details was frustratingly time-consuming and haphazard.
Hand Coded Studio designed a great new website for us – Ben did a really good job of taking our ideas and creating a design that looks clean and clear; with a structure that has flexibility for us to adapt; and templates that we can easily use to update our website as we need to with neat links to our church database. He offered useful advice about all aspects of the project and demonstrated real understanding of what we wanted to achieve. We now have a solid & good-looking new platform that is a pleasure to use!