MODE Tracker enables fashion brands and retailers, such as G-Star & Ted Baker, to make clear sustainability progress.
In collaboration with lead designer Phil Bettany, we built the MODE Tracker website which displays visual scorecards for clear & credible stakeholder communication. The application uses a custom database and bespoke Content Management System.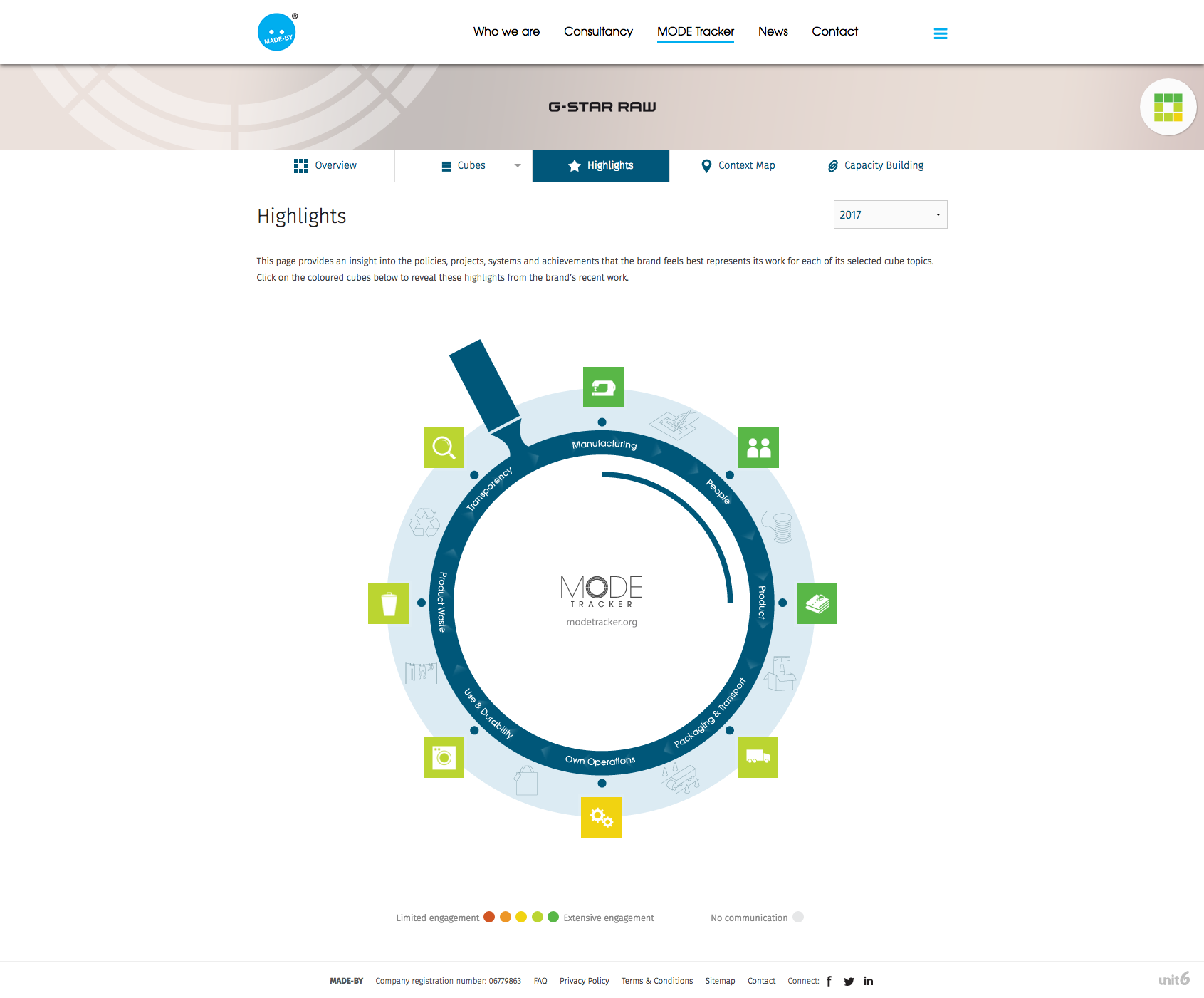 The MODE Tracker is an independent verification and progress tracking tool that publicly shows year-on-year sustainability results in a clear and easy way. The MODE Tracker gives a holistic overview of our sustainability achievements. It assesses progress in eight areas: People, Product, Manufacturing, Packaging & Transport, Own Operations, Use & Durability, Product Waste and Transparency.
For this project we built a custom CMS to allow staff to administer client data, upload data and update maps. Additionally, a custom database was used to store historical data for multiple clients.