Hand Coded Studio built a bespoke solution to crowdsource media submissions from fans around the world, using popular social media platforms.
We worked with Relish to build a bespoke WordPress website to launch in time for his newest album "Cannot Be, Whatsoever".
The website cleverly uses Google Maps to plot user's submissions. Visitors can browse videos & photos from international tours and events.
The campaign proved to be a great success:
To date we've had 250 pins added to the map, amounting to over 30,000 views on fan YouTube uploads and 5,000 views of fan Instagram uploads. Since starting the campaign, Novo Amor's streaming numbers have gone up by 40% across the board.
The campaign website was even featured in Sandbox's list of top digital campaigns.
---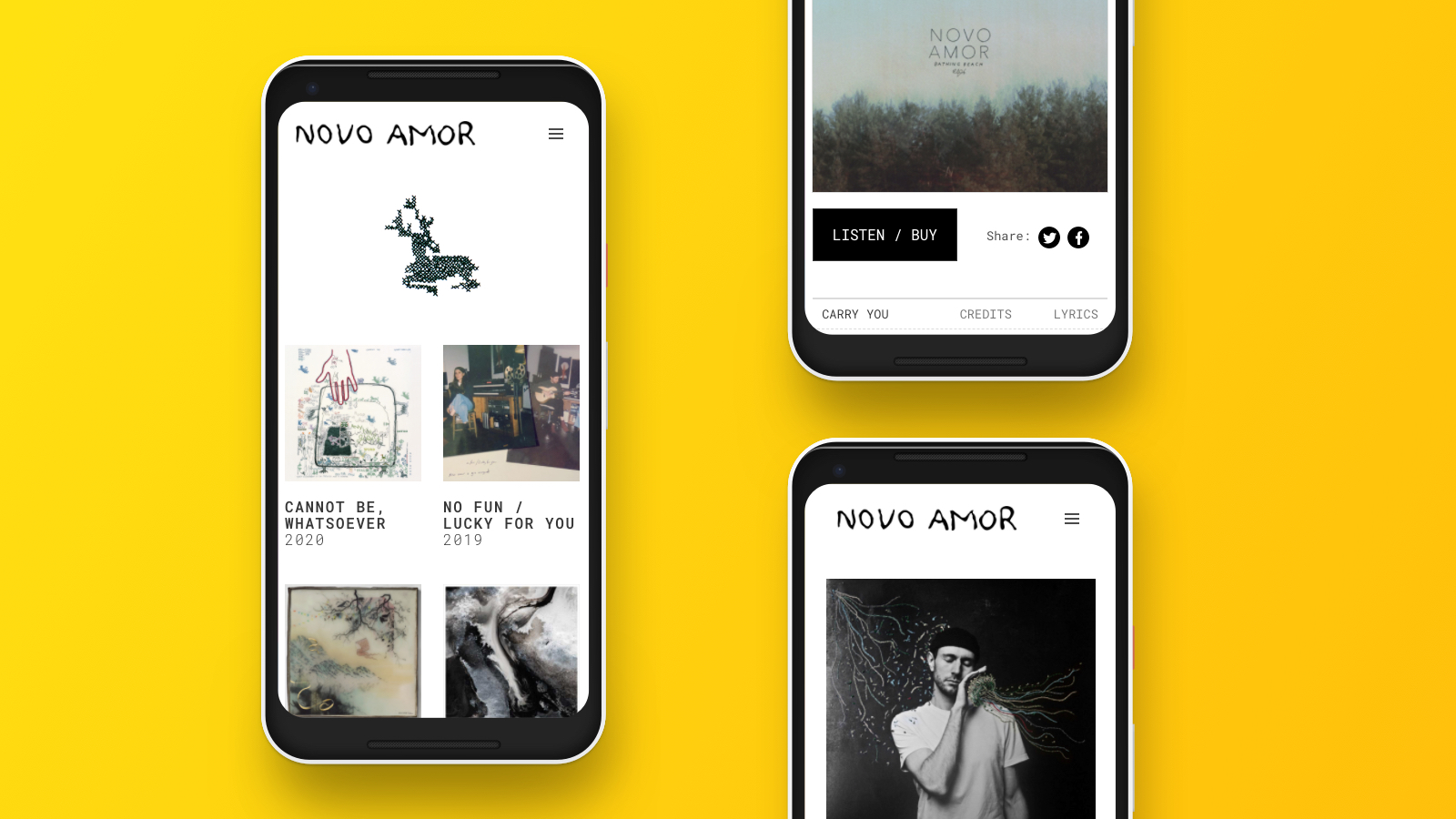 ---
Relish provided the unique designs, and we provided the development. This strong partnership brought the best of design and development together to provide the client with a fast, reliable, responsive website.
We chose to use WordPress as the Content Management System - due to its popularity, range of plugins and easy to use interface.
---